System Supplier, work in close co-operation with us
Why we are a great partner for your company?
Through the partnership we productize the services which makes them easy to buy for customers.
You get a team of messaging experts while you can focus on your main business.
We take care of your customer's message transferring, data communications and routing around the globe.
When working as a partner the commissioning processes are faster, easier and more cost-effective to your customers.
Through the partnership you can improve your customer satisfaction and persistence.
OWS is objective, independent and trustworthy partner for all system suppliers.
OWS is the perfect size partner

– working with us is agile and reserve arrangements are safe.

We want to know you! Our mindset is to have long-term and close partnerships.
Our partners
Digia Finland Oy
Digia is a Finnish company offering software solutions and services to help the leading operators in its field to develop their services, steer their operations and utilise data both at home and internationally. They deliver ICT solutions and services to different sectors, the most important of which are finance, public administration, commerce, industry, logistics and telecommunication.

Together with Digia, OWS Finland Oy has productised messaging solutions for the fields of commerce, industry and transportation and logistics. Together we offer solutions especially for the Microsoft Dynamics AX, NetSuite and Digia Enterprise ERP systems. For the field of transportation and logistics, our co-operation produces messaging solutions for the Digia Logistics ERP system. Together we can cover the electronic connections related to the value chain of customs processes as well as communications in international operations.
---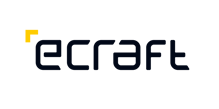 eCraft Oy Ab
eCraft Oy Ab is the supplier of Navision ERP systems and their primary focus is on ensuring the usability of their customer's ERP system. In co-operation with eCraft, OWS Finland Oy has realised messaging and invoicing solutions for the manufacturing industry and import companies that do business with Finnish central distribution companies.
---
Jamix Oy
JAMIX is a Finnish company specializing in applications for professional kitchens. JAMIX has been a leading restaurant management software provider already for 30 years. Innovative and continuous product development ensure top quality software suitable for any type of professional kitchen regardless of size or type.
---

Lemonsoft Oy
Lemonsoft is a Finnish software company that develops the Lemonsoft ERP system intended for companies in all sectors. In addition to the ERP system and the services that go with it, Lemonsoft also offers platform services and provides electronic connections between different operators.
---
Lounea Palvelut Oy
Lounea offers a wide range of solutions for digitalizing business. Broad experience of data communication and softwares makes us safe and comprehensive IT-partner, who can really develop clients' businesses.
---

Oscar Software Oy
Oscar Software Oy, more commonly known as Oscar, is responsible for the development of Oscar ERP systems and the services of companies that use them. The Finnish Oscar is a company specializing in high-quality business platforms, with its head office in Tampere and branch offices in Espoo and Raisio.

Together with Oscar, OWS Finland Oy has commercialized order-delivery-invoicing electronic messaging (EDI/XML) for wholesale and central business customers. This makes it easy to integrate these trade messages with customers and suppliers into the wholesale Oscar ERP system.


---
Profiz Business Solution Oy
Profiz is Finnish and Finland's largest SAP Business One -ERP-system supplier and SAP's certified partner. The company offers all services concerning software and IT-infrastructure and is specialised in business critical system maintenance. Along with ERP systems Profiz offers server, IT-support and IT-maintenance services. The idea is to guide customers to optimize business processes through technology.
---

Prog-It Oy
Prod-It is specialized in technical support, software maintenance and projects that include those aspects. The Company also delivers logistical systems. The projects usually include business development and a need of change of action.
---
Rauhala Yhtiöt Oy
Rauhala Yhtiöt produces modern solutions to the management of finances, personnel and business operations for companies and communities to help them develop their business functions. Rauhala offers first-grade service, robust technology expertise and Finnish partnership. OWS Finland Oy has realised the messaging, invoicing and payslip solutions for Rauhala's customers.
---
SoftOne Oy
SoftOne Oy is part of the Nordic SoftOne Group, headquartered in Stockholm, Sweden.

SoftOne has been in business for over 30 years and it has been realising software for quite a few generations now. Their software has included character-based applications, Windows applications and, as the latest generation, cloud applications and the related mobile apps.

SoftOne's product selection contains applications for enterprise resource planning and financial administration. The company also offers solutions for work shift planning and work hour management. SoftOne makes the applications in-house and provides training and support with its own staff, numbering some 50 persons.
---
Visma Oyj
Visma Software is part of the leading Nordic provider of corporate software and services. Visma Software offers ERP and financial management solutions as modern cloud services (SaaS), on-premises solutions and application services for accounting firms and SMEs. Visma Software serves Finnish companies with international expertise all the while taking the special characteristics of Finnish companies and industries into account. OWS Finland Oy has been realising connections with Visma Software for the following products: Visma Noba, Visma L7 and Visma.net.
---
Western Systems Oy
Western Systems is a Finnish software developer with products that are designed for different sectors with over 30 years of experience. All the products and services are made and produced in Finland. Western software offers delivery management systems, integrated financial administration solutions and enterprise resource planning solutions for the wholesale trade. Together with Western, OWS Finland Oy has realised messaging and invoicing solutions for a variety of customers.
---

Innofactor Oyj
Innofactor is a leading and modern contributor offering digital solutions to organisation in the Nordics. The Company helps its customers digitalize and develop processes through secure SaaS-services. Together Innofactor and OWS offer electronic messaging solutions and e-invoicing.
---

Aktiv Data Oy Ab
Aktiv Data Oy Ab is an application service house specializing in logistics, forwarding and customs clearance, with complete nTrax software for managing them. The company has decades of experience in this field.
Aktiv Data Oy Ab and OWS Finland Oy have commercialized billing solutionsfor the xTrax program for easy implementation.
---

CGI Suomi Oy
CGI offers services to develop companies IT and business processes. 72 500 experts in hundreds of countries make sure that the customers get everything they need to execute the concept in time and budget.
Aromi is CGI's ERP-system for food industry. Through Aromi you can take care the whole process from stock to orders and further to production and release. All information moves in agile way between softwares and systems. Aromi is a SaaS service and can be used in mobile too.


---
Roima Intelligence Oy
Roima Intelligence is a software growth company that provides operations and production management, product management, machine vision, and internal logistics solutions to companies. In a short time, Roima has become a key partner for leading Finnish and international companies in industrial software solutions and strengthening competitiveness. Roima's mission is to enable companies to achieve sustainable results through digitalisation.

Roima Lean System is a versatile and modular ERP software for environments that require flexibility and speed. The Lean System is used in machine and equipment manufacturing, food industry, process industry, service business and project management, among others. Lean System can act as either a comprehensive enterprise resource planning (ERP) system or a special solution for manufacturing management (MOM).

Roima Intelligence Oy and OWS Finland Oy have commercialized invoicing solutions for customers (for sales and purchase invoicing) and electronic order-delivery messaging with customers and suppliers for the necessary trade / logistics transactions.
Other Partners: